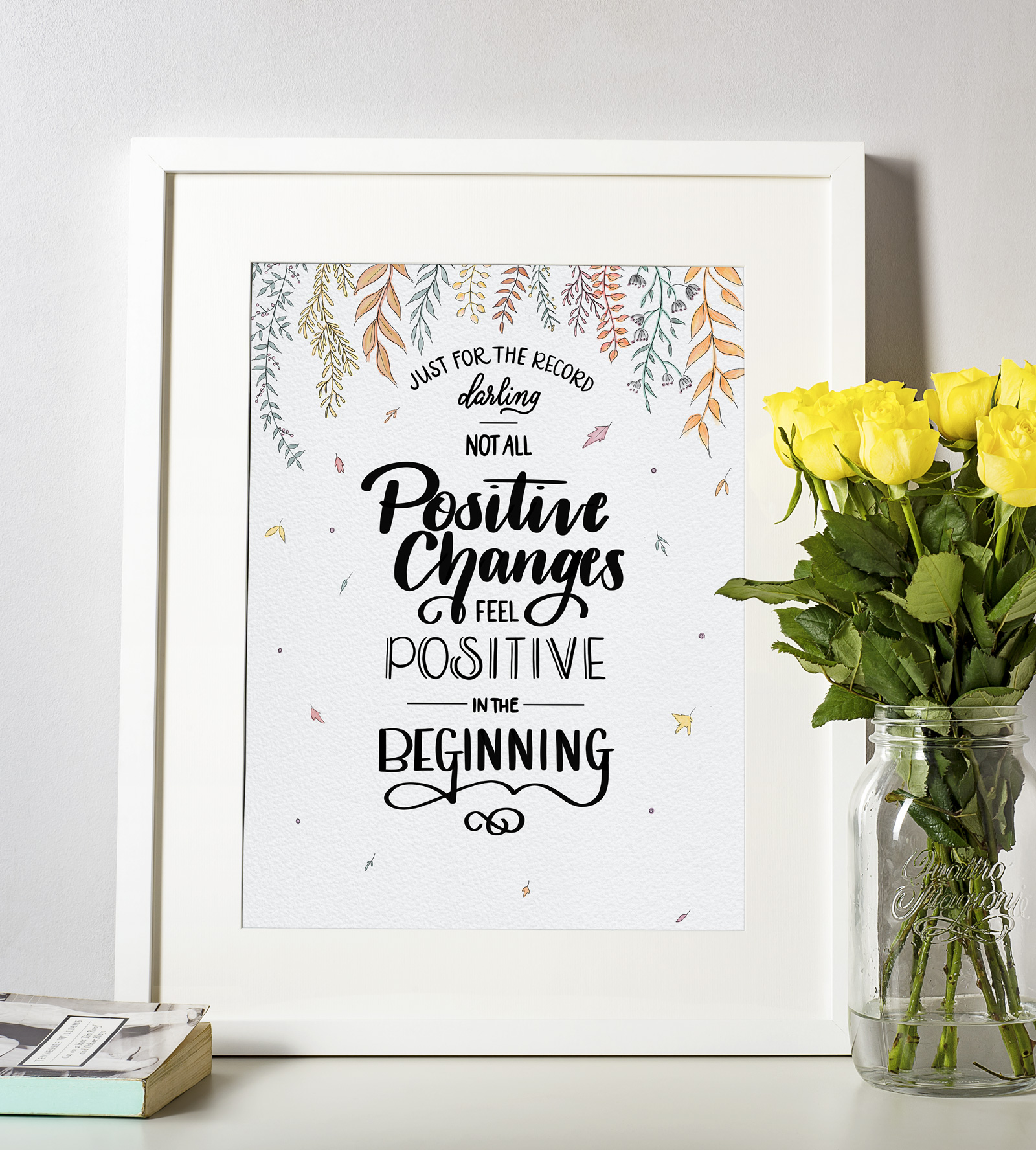 Positive Changes
"Just for the record darling, not all positive changes feel positive in the beginning."
— S.C Lourie
Change can be painful or scary, but it doesn't mean it's a bad change or that your life is turning for the worse. Sometimes you need to take that risk for something good to happen. You may be unsure of the outcome, but without any changes, you won't be able to get to the life you want. Sometimes those very changes turn out to be the best ones to happen to you.
Hand-lettered and illustrated print. For Shipping Information, click here.
Sizing in pictures is not exactly to scale. Frame not included.