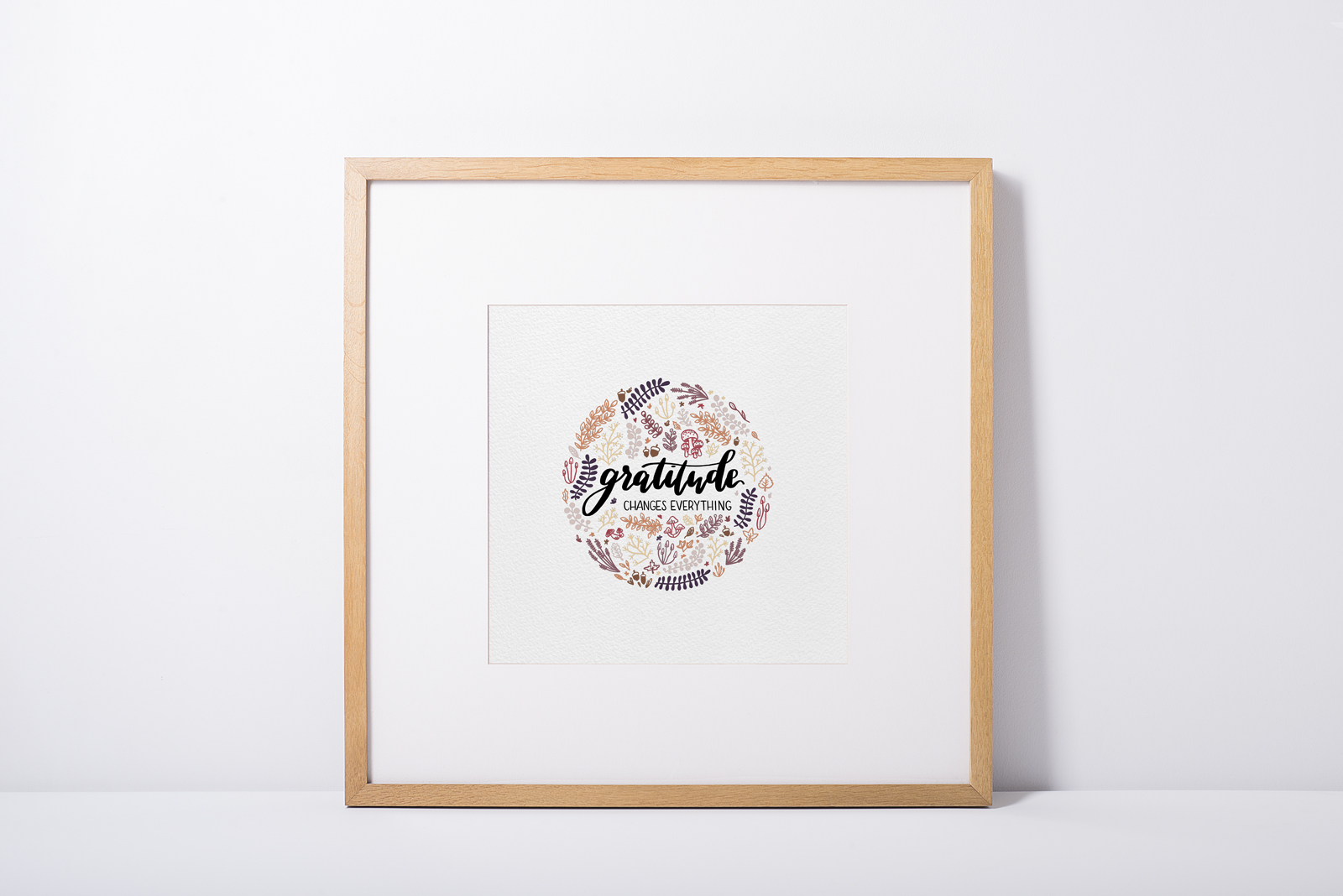 Gratitude
"Gratitude changes everything."
— Unknown
Gratitude is more than simply expressing thanks to someone. It is an emotional state that can be cultivated within you. This state influences how you interact with the world around you. By showing a deep appreciation for people and things in your life, you create happiness for yourself. You will find that your life is good and worth living.
Hand-lettered and illustrated print. For Shipping Information, click here.
Sizing in pictures is not exactly to scale. Frame not included.