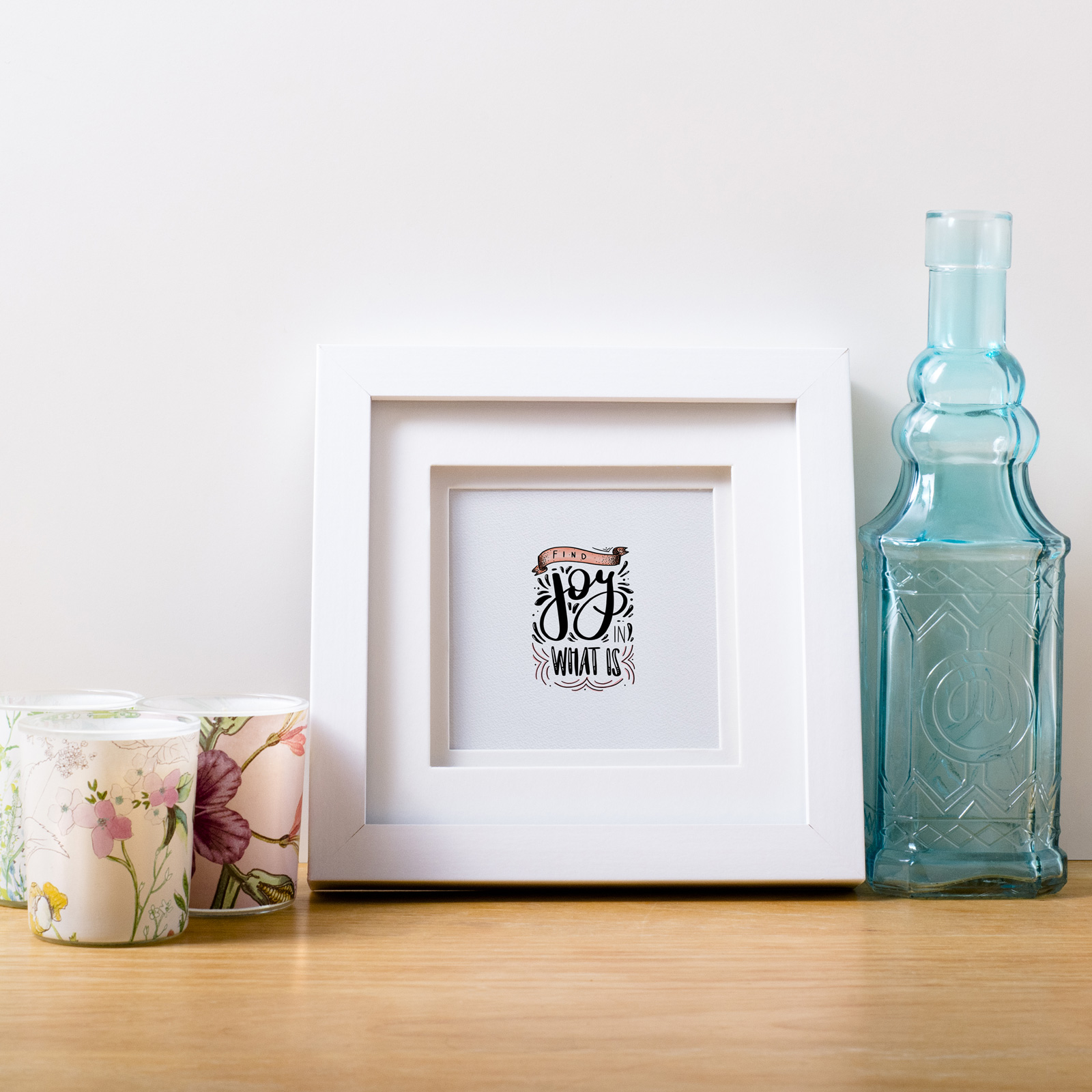 Find Joy
"Live beyond what if and find joy in what is."
— Unknown
It's easy to live in a place of where you want to be, but that creates unhappiness as you compare where you are to where you think you should be. Part of happiness is being able to enjoy the present and finding joys in your everyday. It's about being grateful for who you are now, and enjoying the process of where you are going.
Hand-lettered and illustrated print. For Shipping Information, click here.
Sizing in pictures is not exactly to scale. Frame not included.