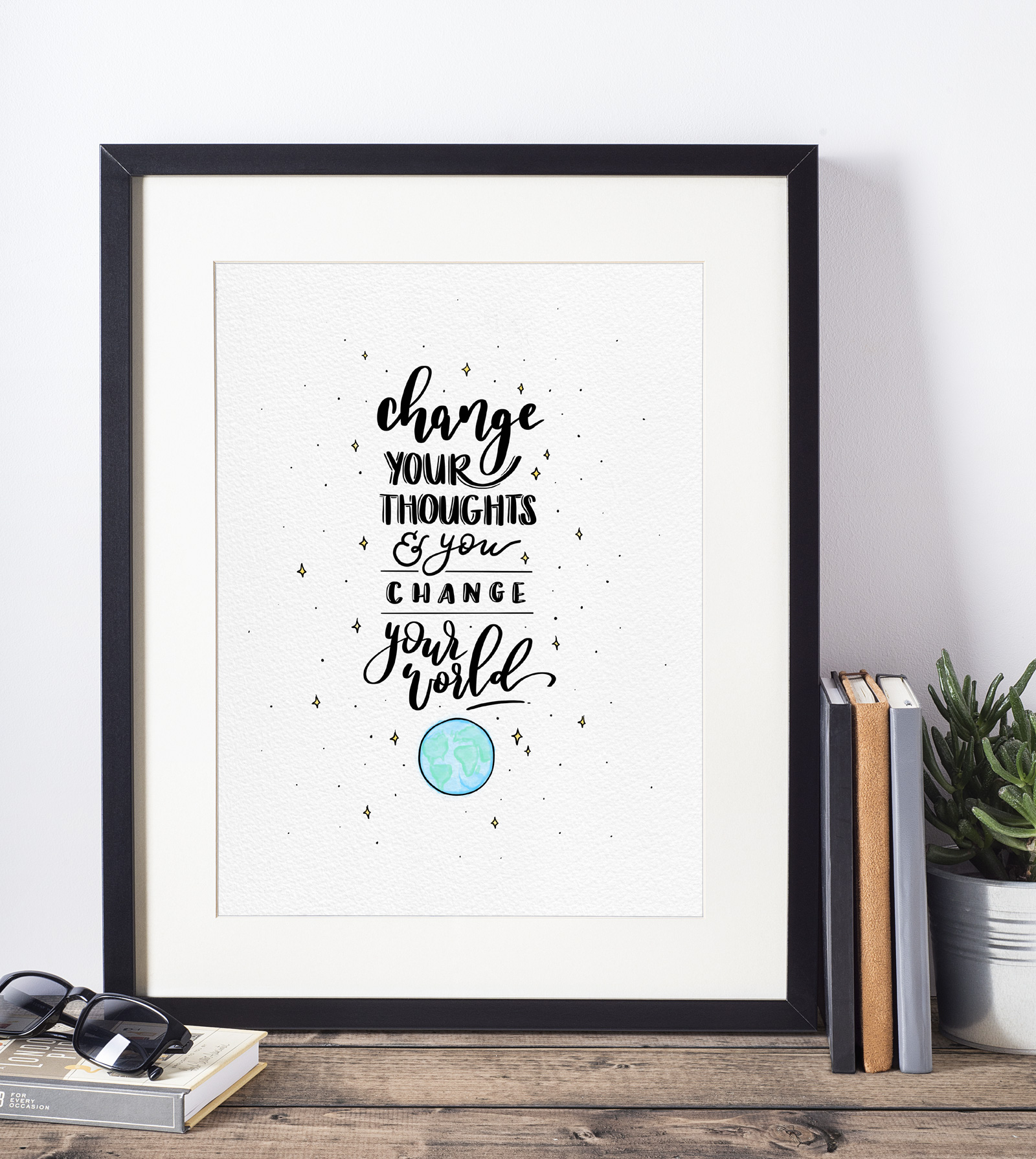 Change Your Thoughts
"Change your thoughts and you change your world."
— Norman Vincent Peale
Your mindset really dictates how you experience life. If you look at situations through a negative lens, you will tend to perpetuate that negativity in your actions, and in turn, the outcomes become negative. Shifting your perception to a positive one will lead to a positive shift in your circumstances.
Hand-lettered and illustrated print. For Shipping Information, click here.
Sizing in pictures is not exactly to scale. Frame not included.